Our virtual training on Democracy and the Electoral Processes in Nigeria achieved its objectives of improving young people's understanding of the electoral process, and helping them situate themselves as important stakeholders in delivering electoral integrity and credible elections. This is evident in the testimonials from the participants, as shown below.
---
Before now, I know little about Democracy, how it works, it's principles, values, etc. The lecture really changed my orientation and now I can say I Know much about "Democracy" and all it entails.
Another thing that really caught my attention is the EMB. I learned about its power, function, the structure etc.
The lecture changed my orientation about INEC for instance, knowing how much work must be done by this electoral body to ensure free and fair Election.
Moreso, I have the privilege to know about the Electoral body in Kenya through the lecture.
Another thing is the involvement of youths in Elections. The lecture encourage me as a youth to help the Electoral body discharge their duties by staying away from violence during election and channel my complains if there is, through the proper way instead of violence.
The organizers have done a great job by impacting such knowledge.
It will be good if this kind of lecture can continue and youths especially are carry along.
Thank you and God bless
First and foremost, I would like to express my profound gratitude to IRIAD and OSIWA for giving me the opportunity to be a part of this amazing training.
As a one-time APO II in the 2018 presidential elections, I had always known that an in-depth knowledge of the electoral process in Nigeria will complement my little practical experience of the process. This fueled my desire to be a part of this training.
Looking back, I must say that my expectations have not just been met satisfactorily, this training has also opened my eyes to the underlying factors that shapes the activities of electoral management bodies and the importance of incorporating democracy in our socio-political culture. I have been educated, enlightened and informed by this virtual training. Finally, IRIAD has furnished me with the requisite knowledge and skills to have a positive impact in the society, especially if I find myself in leadership positions in the future.
Let me also use this medium to acknowledge the immense role the moderators of this virtual training played in making it a successful one. Their pedagogical skills coupled with their organized guidance and direction was crucial in effectively getting their messages across to us clearly, without any confusion. The purpose of this virtual training would not have been achieved without your efforts.
On this note, I just want to say a big thank you to the Initiative for Research, Innovation and Advocacy in Development (IRIAD), OSIWA and every other player who contributed to putting this virtual training together. Without doubt, I could not have asked for a better training.
---
Kudos to Iriadev!
Greatly was I impressed having undergone a week training which has in turn caused a paradigm shift in the level of my knowledge.
The training broadened my knowledge about Democracy, Election process and its integrity and also pinpointed the reasons for youth participation in achieving electoral process integrity and what a view. I was also able to learn how to reference and also do away with plagiarism.
I know with these one day I can become one of the INEC officials. Thanks to for this everlasting memory.
The training was awesome and impactful because it has opened me up to matters on the electoral process and some about politics which I did not know before.
More importantly, the training has enlightened, and positively changed my mindset about the importance of youth participation in the electoral process.
---
Good day sir/ ma
I Ajoko Caroline Mlumun an ex Corp member,served at Jos North LGA Plateau State in 2019 and one one of the participants of the Virtual Training (Cohort-8) on Democracy and the Electoral Process wish to write and express my gratitude to your organization for the great opportunity given to me to partake in this wonderful training. It was a success, I have always desired to have good knowledge on what Democracy is and politics in general, your training gave me that opportunity, I was indeed given the first class knowledge of what Democracy is and how the Electoral Process is an important part of Democracy, may the desire of your organization to impact more lives be met and we who are beneficiaries also make the best out of the training. Thank you for the golden opportunity.
Dear MA,
Firstly I will love to appreciate the privilege granted me to be part of this training on Democratic and Electoral process.
It has really configured a new mindset and shifted my paradigm when it comes to the system of government generally.
From this training I have been able to harness enough knowledge on Democracy, Elections and Electoral process, Government and it's systems, Youths and their participation in Electoral process, to mention but a few.
I will say the training was educative.
Thank you ma.
---
I, Adepoju Olatunde Ibraheem, who served in Ondo State capital with state code: OD/19B /3276, I really overwhelmed of joy, for this kind program, which suit the reigning period of election in Ondo State. I gained more knowledge and experience, the program exposed many things to me, that makes me realized that I myself can be impact.
Furthermore, I enjoin the kind of individual support with 10 gigs data. Which enable us to make some downloads and updates.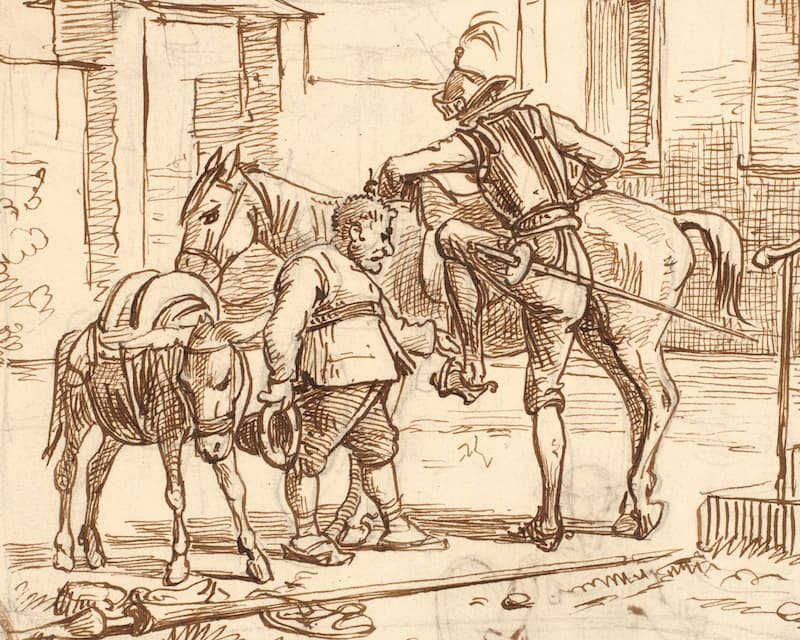 But of all there were none he liked so well as those of the famous Feliciano de Silva's composition, for their lucidity of style and complicated conceits were as pearls in his sight, particularly when in his reading he came upon courtships and cartels, where he often found passages like "the reason of the unreason with which my reason is afflicted so weakens my reason that with reason I murmur at your beauty;" or again, "the high heavens render you deserving of the desert your greatness deserves."
---